Let's Start a Conversation About Your Pet
We invite you to visit us and talk about keeping your pet healthy and happy. We are located south of the Meijer store in Greenwood - between Main Street and Smith Valley Road. Please call for an appointment. at 317.881.3125.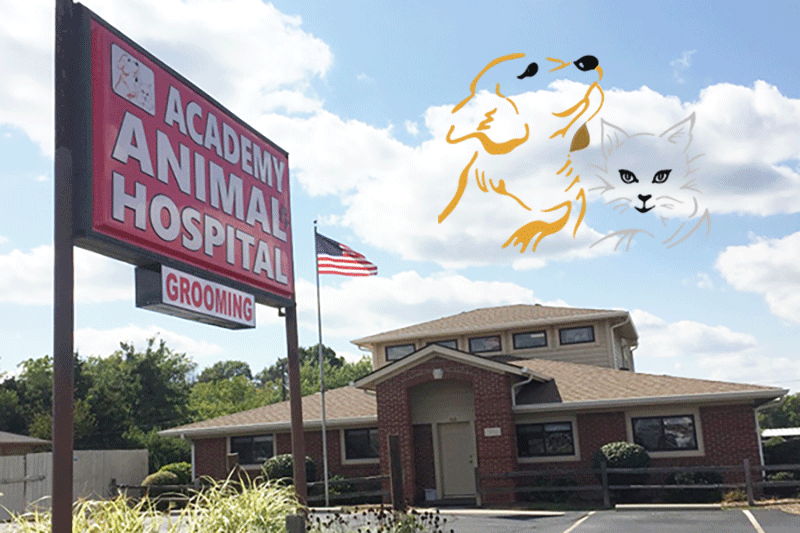 Drop-Off Service
To allow ample time for all patients, doctors' hours are scheduled strictly by appointment. If these times are not convenient, we have a drop-off service. Please call for details.
We do everything possible to keep appointments on schedule, and we provide priority treatment when it is essential. Pets scheduled for surgery, X-rays, or drop-off exams may be presented at the front desk between 7 a.m. and 7:30 a.m. Discharge times will be scheduled by the doctor or staff.
Hours
Monday through Friday
7 a.m. to 7 p.m.

Saturday
7 a.m. to 1 p.m.
*Appointments until 6 p.m. Monday through Friday, Noon Saturday.

317.881.3125

How Can We Help?
Academy Animal Hospital's contact form is checked once daily at 1 p.m. We will make every effort to answer your request by the next business day. If you would like immediate assistance or to schedule an appointment, please call our office at 317.881.3125.


317.881.3125